Properties for sale on the Costa del Sol
An extensive selection of houses on the Costa del Sol. Search for villa's, penthouses and apartments in Mijas Costa, La Cala, Marbella, Benahavis, Estepona to Sotogrande
Estepona
Villa
From

€1,070,000
The design of this villa is elegant and modern at the same time, its stunning architecture mixes the Mediterranean style with the newest and coolest tendencies in contemporary style. The villa has been designed using the latest techniques to have an ecological and low maintenance ...
Marbella
Villa
From

€1,300,000
This wonderful villa is located in a privileged location, a luxurious development, located on the first line of golf in Santa María Golf complex that has a select Country Club. The villa has been meticulously designed with a modern and contemporary style, but at the same time wit ...
4
4 -

5
From 223 m2
From 165 m2
Marbella
Villa
From

€1,950,000
Exclusive off plan villa in a prime location within walking distance to the Guadalmina Hotel and to the beach. The villa will feature 4 bedrooms and 5 bathrooms, a huge living-dining area of 66 m2, open plan kitchen and pleasant terrance with beautiful garden and swimming pool. T ...
4
5
From 564 m2
From 230 m2
Imagine Properties Spain is een mooi bedrijf. De manager Geert Eeckeleers gaat voor het algemeen belang van zijn cliënten. Geert is zeer gedreven en zoekt voor alles de beste oplossing. Je bent in goede handen bij Imagine Properties.
Monsieur Geert, travailler avec un connaisseur comme vous est un rêve. Au début, nous étions très incertains car nous n'avions été à Marbella qu'une fois. Vous nous avez aidés à faire le meilleur choix et vous avez réglé toutes les questions pratiques afin que nous puissions emménager dans notre nouvel appartement de rêve rapidement et sans soucis. Merci beaucoup.
schitterend bedrijf dat alles van "real estate, in de zon overgoten regio van zuid spanje" in aanbieding heeft en je helpt om het de lopende zaken elegant, snel en tegen een verleidelijke prijs af te handelen. Zeer professionele aanpak en begeleiding, zonder verrassingen. De gegevens van de site zijn accuraat en representatief.........
Wij hebben Geert Eeckeleers leren kennen via ons appartement in Atalaya Hills Benahavis. Hij is daar ook president en regelt alles perfect tot in het kleinste detail. De gedrevenheid waarmee hij dit doet is ongekend. Direct handelen en de koe bij de horens vatten is voor hem standaard. Geert stopt nooit voordat hij zijn doel heeft bereikt, wat ze in het Atalaya Hills complex zeker zullen beamen. Spanje, en zeker de streek rond Benahavis is echt top om het ganse jaar te genieten, maar de stress en onzekerheid die soms komt kijken bij een aankoop willen we liever overlaten aan een specialist zoals Geert. ???
'Zonder Geert weet ik niet of we zo'n belangrijke beslissing als de aankoop van een penthouse in Benahavis zouden genomen hebben. Het is maar omdat hij ons van A tot Z kon begeleiden, dat we ervoor kozen om hierin te investeren. Geert heeft duidelijk een ruime ervaring in vastgoed in Marbella en we kregen voor elke stap het juiste advies en de nodige tips en tricks. Bovendien waarderen we Geert voor zijn transparante communicatie: duidelijke afspraken en elke belofte wordt nagekomen. Zijn professionele aanpak en klantgerichtheid vonden we terug tot in de kleinste details. Zelfs als wij er niet waren en Geert voor ons zaken regelde, waren deze steeds tot in de puntjes in orde. Binnenkort nemen wij onze eerste vakantie in onze nieuwe penthouse dankzij Imagine Properties Spain.'
'We droomden van een tweede verblijf in Marbella, maar als druk bezette ondernemers hadden we weinig tijd. We hadden onmiddellijk het volste vertrouwen in Geert, die ons perfect aangaf welke panden voor ons wel of niet interessant waren, zodat we zelf geen zoektocht moesten starten om ons droompand te vinden. Geert begreep precies waarnaar we op zoek waren en het ogenblik dat hij ons aangaf dat hij iets voor ons had gevonden, hebben we niet getwijfeld. Onder de deskundige en professionele begeleiding van Imagine Properties Spain, is alle administratie voor de aankoop zeer vlot verlopen. Geert heeft ons met raad en daad bijgestaan, ook voor alle praktische zaken, zoals internetaansluiting, alarm, kleine werkjes, … Voor alles kunnen we op Geert rekenen, die ons bijstaat alsof het om zijn eigen pand gaat.'
Geert heeft ons fantastisch geholpen bij onze zoektocht naar een appartement aan de Costa del Sol. Vriendelijk, altijd bereikbaar, behulpzaam en bovenal betrouwbaar. Hij verplaatste zich goed in onze situatie en daarom zouden wij Geert zeker aanbevelen als vastgoed makelaar. Ron en Tanja op den Velde.
Contact us and let's find some beautiful place to get lost!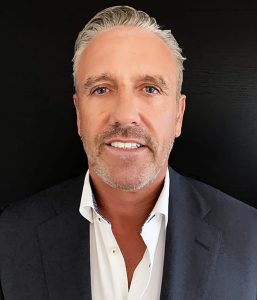 Hope to see you soon,
Geert Eeckeleers
Address:
Belgium, Netherlands, France, Germany or UK: by appointment
Office Spain: C/ Antonio Machado B18 I Monte Mayor I 29679 Benahavís I España
Phone: +32 468 251 165 | +34 691 531 911 
Email: info@imaginepropertiesspain.com
Business Hours:
9am – 7pm
Search over 200 New Developments on the Costa del Sol